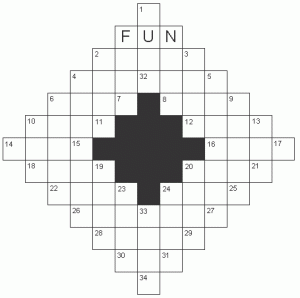 Do you enjoy crossword puzzles? Then visit the YA Area to pick up a copy of the puzzle and enter our monthly contest! Simply figure out the words in this puzzle based on the clues given at the bottom of the page then drop your answer sheet in the contest box. It's that easy! Enter today for a chance to win some Cool prizes from the YA prize vault!
Open to young adults in grades 6-12. One Entry per person, please.
Entries must be complete and answers must be correct in order to be considered for the drawing.
Entries must be received by June 28, 2011. Winner to be drawn at random on June 29, 2011.
Brought to you by the WBPL Teen Advisory Group.
Congratulations to Emma R., May's contest winner.