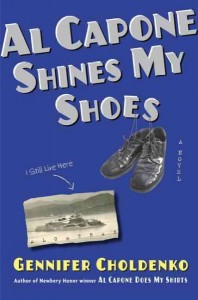 Moose Flanagan, who lives on Alcatraz along with his family and the families of the other prison guards, is frightened when he discovers that noted gangster Al Capone, a prisoner there, wants a favor in return for the help that he secretly gave Moose.
Members of our Teen Advisory Group Book of the Month Committee have tagged this book as their favorite for the month of September giving it 4 out of 5 stars.
Can't find the book you're looking for? Search the catalog and place a reserve or ask a Librarian for help. It's that easy!