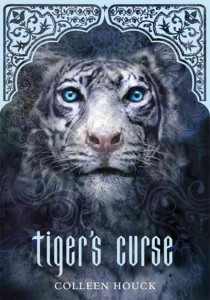 Seventeen-year-old Oregon teenager Kelsey forms a bond with a circus tiger who is actually one of two brothers, Indian Princes Ren and Kishan, who were cursed to live as tigers for eternity and she travels with him to India where the tiger's curse may be broken once and for all.
Members of our Teen Advisory Group Book of the Month committee have tagged this book as their favorite for the month of October. They have given it 5 out of 5 stars.
Can't find the book you're looking for? Search the catalog and place a reserve or ask a Librarian for help. It's that easy!