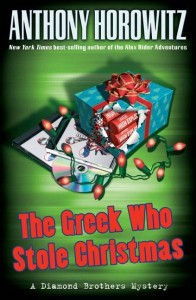 When Minerva, a famous pop singer and movie star, starts getting death threats, young sleuths Tim Diamond and his brother, Nick, take the case to find out who is behind the threats in order to save their client while making some money for Christmas presents in the process.
Members of our Teen Advisory Group Book of the Month Committee have tagged this book as their favorite for the month of December. They have given it 4 out of 5 stars.
Can't find the book you're looking for? Search the catalog and place a reserve or ask a Librarian for help. It's that easy!