Register & Attend a Virtual Program Using Zoom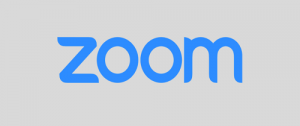 Register for a virtual program by clicking on "Calendar of Events" at the top right of the Library's website: www.wbpl.us
Click on the name of the program you want to register for using the calendar provided.
Click the button next to the number of seats remaining to register.
You will be prompted to enter your "Barcode", which is found on the back of your Library card, and your *"Password".
*If you do not have a Password click the "Create a password" link and follow the instructions on screen. You must have an email address in your Library account in order to create a password, please email info@wbpl.us if you need further assistance.
Confirm your email address and update if needed in the box provided. If you do not have an email address in your Library account, you must enter an email address in the "Note to instructor" field.
Click "Continue" to complete the registration.
You will receive an invitation to the Zoom meeting within 24 hours prior to the program start time.
*If you do not receive an email invitation please check your Junk/Spam folder.
Before joining a Zoom meeting on a computer or mobile device, you can download the Zoom app. Otherwise, you will be prompted to download and install Zoom when you click the join link in the email invitation.
From Zoom, click "Join A Meeting", enter meeting ID (included in the email invitation) and your full name as it appears on your Library card, names will be verified prior to being admitted to virtual program.
Next, enter the meeting "Password" (included in the email invitation).
Select if you would like to connect audio or video.
You will be admitted to the program when the host is ready.
For further information on how to join a Zoom meeting, please click here.