Library Card Sign Up Month!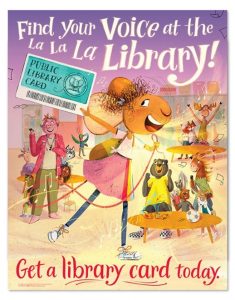 Did you know that Library cards are available for West Babylon patrons starting from birth! Sign up for a Library card and get a prize. Stop into the Children's Room to show us your West Babylon Public Library Card during the month of September and get entered to win a raffle! (birth – grade 12)
The Library offers thousands of resources including books, music, movies, magazines, digital resources, programs– all for FREE with your Library card. So, now that you know what a Library card can get you, the next question is: what are you waiting for? September is Library Card Sign-up Month, a time when libraries encourage community members (parents, caregivers, students – everyone) to sign up for a library card as the first step towards academic achievement and lifelong learning. Click here to find out about how to get a card!