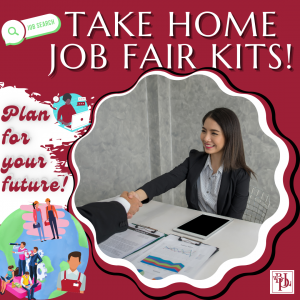 Attention West Babylon cardholders!
Are you looking to land the job of your dreams?
DID YOU KNOW that we now offer *~Take Home Job Fair Kits~* – chock full of career assistance information, job searching & resume writing tips, plus Library coupons for FREE printing of resumes and cover letters!
Some additional fun surprises may also be included! (::cough, cough:: earbuds? pens? maybe more?)
Visit the Adult Reference Desk to register and receive your kit OR
register online
beforehand and stop in to grab one on the go.