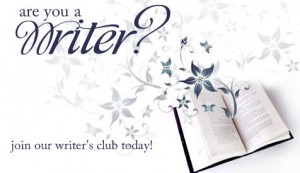 The Library's Writers Club is a place where you can put your thoughts on paper! Enhance your writing skills, participate in free-writing exercises and get feedback on written work.
The Writer's Club meets the second Tuesday of each month from 1:30-3 pm. The Library is currently (only) doing curbside service until further notice.
Virtual Writing Journal
Since the Library is closed and we are unable to publish our quarterly journals, I've asked our WBPL Writer's Club members to share some of their writing during this time of social distancing at home. 
Remember that writing is a creative and healthy way to reduce stress and we encourage our reading community to perhaps dabble in some of their very own writing. We hope you enjoy this "quarantine" journal and use it as a way to read and escape into it's many pages! 
Stay safe and well, WBPL Writer's Club
Click this LINK to read our new journal.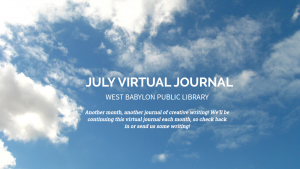 Creative Writing Prompt: July
Attention writers! We will be posting a monthly writing prompt here each month:
Creative Writing Prompt: "Take A Walk" -A Visual Prompt

This months writing prompt focuses on the visual. Take a walk, this can be around your neighborhood, through your favorite local park/nature walk, or you can even take a visual tour online (there is a great one below). After you take a walk, sit down and write. What do you remember visually? Write about what you saw, describe it. How did this walk make you feel and why? This creative writing prompt encourages you to get out of your own mind and pay attention to the beauty of your surroundings. It also allows for some very creative writing inspiration! Check out the virtual nature tour below if you can't go for a walk outside.
4K Nature Walk – Forest/River Fabulous Views with Calm Music and Birds….
Remember, there are no boundaries in creative writing! If you have writing (poems, free writing, short stories, etc.), you would like to submit for our virtual journal, please email Nicole Peters at teen.department@wbpl.us.
Writing Resources @ Your Library
---