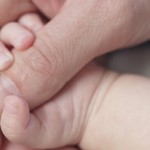 Parent Collection
Are you thinking about potty training your toddler, but don't know where to start? Are night terrors keeping you and your child awake at all hours of the night? Has the loss of a family member affected you and your children? Are you becoming a parent for the first time? If you answered yes to any of these questions or if you have other questions of your own, then our Parent Collection has the resources that you need. From potty training DVDs to parent guides and even picture books on sensitive topics, such as illness or the loss of a pet; this collection will surely be your guide.
---
Recommended Websites
The Adoptive and Foster Family Coalition of New York
Organization of 134 volunteer adoptive and foster parents groups from every region of New York State. Offers: General New York State Citizens' Coalition for Children information, Foster Care Rates and Adoption Subsidy, Resources for Parent Groups and articles.
American Academy of Pediatrics
Their "You and Your Family" section offers a parent resource guide, a pediatric referral service, an immunization schedule, child care books and updates on pediatric health issues.
Provides child care resources and referral, and supports children, families, employers, providers and the public to ensure that quality child care takes its place as an integral part of society. Also offers consultation on child care options and community education and advocacy. The Councils act as central planning and coordinating agencies for child care in Suffolk and Nassau Counties.
Common Sense Media: Kids Media Safety
Since 2003, Common Sense has been the leading source of entertainment and technology recommendations for families and schools. Every day, millions of parents and educators trust Common Sense reviews and advice to help them navigate the digital world with their kids.
The Distinguished Speakers Series provides three annual seminars to educate and inform practitioners working with young children and families on Long Island. More information.
Child Nutrition Programs administered by Food and Nutrition Services, provides healthy food to children through programs and community supported agriculture programs
New York State Office of Children and Family Services
The Office of Children and Family Services serves New York's public by promoting the safety, permanency and well-being of our children, families and communities. We will achieve results by setting and enforcing policies, building partnerships, and funding and providing quality services.
New York State Parenting Education Partnership (NYSPEP)
NYSPEP'S mission is to promote and improve parenting education, in order to enhance parenting skills, knowledge and behavior.
Resources for Families with Young Children During Covid-19
A guide for explaining Covid-19 and the pandemic to children of all ages.
This is a countywide professional organization meeting to discuss topics concerning family support. More information.