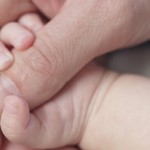 Parent Collection
Are you thinking about potty training your toddler, but don't know where to start? Are night terrors keeping you and your child awake at all hours of the night? Has the loss of a family member affected you and your children? Are you becoming a parent for the first time? If you answered yes to any of these questions or if you have other questions of your own, then our Parent Collection has the resources that you need. From potty training DVDs to parent guides and even picture books on sensitive topics, such as illness or the loss of a pet; this collection will surely be your guide.
---
Resources for Families with Young Children During Covid-19
Check out! NEW Parenting Books added to the collection click here
Available For Checkout:
Going to the Hospital Backpack
Features a selection of reading materials and activities for parents to share with preschool/school-age children to help prepare for a hospital stay or going to visit someone in the hospital.
Expectant Mom Backpack
Want to know what to expect when you are expecting and get to laugh about it with a girlfriend too? Then, check out the Library's new expectant mom backpack filled with books and a DVD to help expectant moms get ready for the unexpected.
Welcome New Baby Backpack
Help prepare siblings for the arrival of a new baby with stories, shows and a baby doll with bottle available for check out in the Library's New Baby backpack.
Welcome To School Backpack
Help your child get ready to start Preschool or Kindergarten with stories and shows available for check out in the Library's First Day of School backpack. Visit or call the Children's Room to find out more.
---
Related Online Resources
The Adoptive and Foster Family Coalition of New York
American Academy of Pediatrics
Common Sense Media: Kids Media Safety
New York State Office of Children and Family Services
New York State Parenting Education Partnership (NYSPEP)
Summer Food Service Program Locator