Thinking about attending an online college? Check out colleges that offer laptops and tablets as part of their curriculum!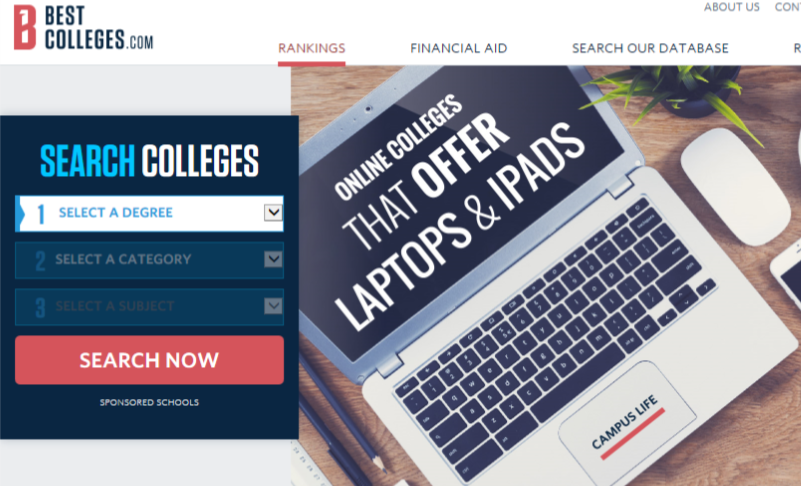 Information on over 7,000 colleges/universities including school rankings,  financial aid, careers and more!
---
Find out about the colleges you're interested in. 

---
Find out about financial aid and other scholarships!

---
Other great college sites:
Unigo serves up the unvarnished scoop on schools from the students themselves. You won't find spin from admission offices here.
Save on Books! Always visit sites like Project Gutenberg and Google Books to check if free ebooks are available online!
Need to register for classes? Check and see if there are reviews on any of your professors at Rate My Professors.
---