Welcome Teens!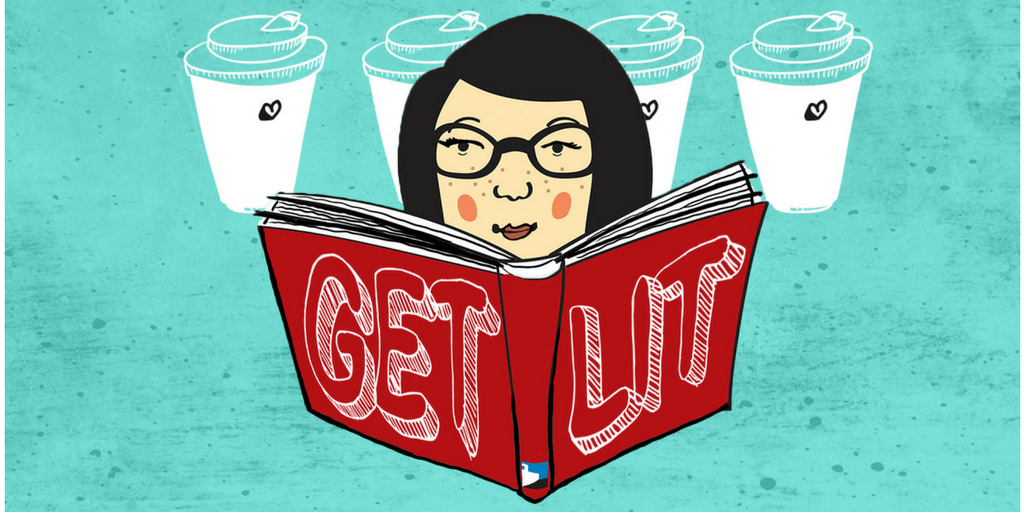 Teen Talk is for students in grades 6-12 and we're glad you stopped to visit! Here you'll find featured programs of the month, monthly contests, book display themes, book reviews and more! If you're interested in volunteering, please visit our Teen Volunteering page for more information.
See what all the talk is about for the month of November below!

Monthly Contest
Did you know that from September through May we have monthly contests and Teens can win lots of prizes! Check out our November Monthly contest, in celebration of America Recycles Day! Just drop by the Teen area of the Library, fill out the entry form and drop the form in the box, it's that easy! One entry per Teen, forms must be filled out completely.
CAN YOU GUESS WHICH ITEMS ARE RECYCLABLE OR NON-RECYCLABLE?! FILL OUT A FORM TODAY! ENTER FOR A CHANCE TO WIN A BAG FULL OF PRIZES!
Featured Programs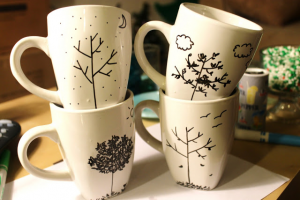 DIY Mugs and Tumblers Saturday, Nov. 23, 2-3 PM
Get creative and create your very own custom tumbler and mug using vinyl sticker designs cut from our Cricut machine and sharpies! Customize your creations while enjoying snacks and hanging out! Registration is underway.
Snacks Around the World Tuesday, Nov. 26, 7-8 PM
Open your mind and your taste buds as you try out different Japanese snacks and play trivia based on different Japanese customs and culture! Registration is underway.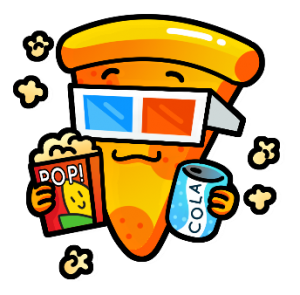 Teen Pizza & a Movie Friday, Nov. 29, 12-2 PM
Grab a friend and join us for FREE pizza and snacks while you watch a fun movie chosen by our own Teen Advisory Group! Special thanks to Gino's Pizza of West Babylon! Grades 6-12. November registration is underway. Registration is underway.
Teen Book Display
Check out our THANKFUL FOR BOOKS display this month!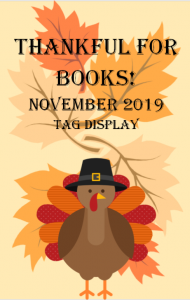 Teen Read & Review!
Never Cry Werewolf by Heather Davis: reviewed by Zuzanna O.

Tell us why you did/didn't like the book:
"I like this book because it resembles Little Red Riding Hood and the Twilight series, but still has its own style."
What is your favorite part of this book?:
"My favorite part was when Shelby decided to ignore the adults who she deemed weren't listening, and decided to go after Austin into the woods."
Who would you recommend this book to and why?:
"I would recommend this book to ages 12 – 14, mainly girls, or anyone who likes romance."
TAG'd Reads for November!
These books are chosen by our very own Teen Advisory Group (TAG)!
Want to become a member? Click HERE!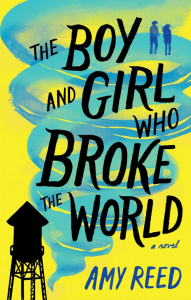 The Girl & Boy Who Broke the World by Amy Reed
When the lives of these two loners are thrust together, Lydia's cynicism is met with Billy's sincere optimism, and both begin to question their own outlook on life. On top of that, weird happenings including an impossible tornado and an all-consuming fog are cropping up around them—maybe even because of them. And as the two grow closer and confront bigger truths about their pasts, they must also deal with such inconveniences as a narcissistic rock star, a war between unicorns and dragons, and eventually, of course, the apocalypse.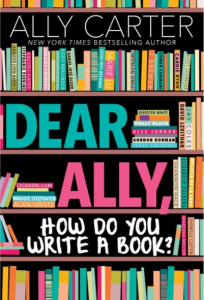 Dear Ally, How Do You Write a Book? by Ally Carter
Have you always wanted to write a book, but don't know where to start? Or maybe you're really great at writing the first few chapters . . . but you never quite make it to the end? Or do you finally have a finished manuscript, but you're not sure what to do next? Fear not — if you have writing-related questions, this book has answers!
Movie of the Month!
Bella Swan moves to a small town in Washington. There she meets the mysterious and handsome Edward Cullen, a boy who's hiding a dark secret: he's a vampire. Edward must battle the bloodlust raging inside himself, as well as the undead that would make Bella their prey. Rated: PG-13