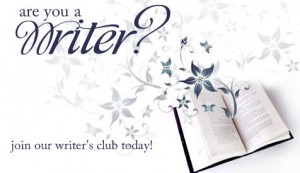 The Library's Writers Club is a place where you can put your thoughts on paper! Enhance your writing skills, participate in free-writing exercises and get feedback on written work.
The Writer's Club meets the second Tuesday of each month from 1:30-3 pm. The Library is currently (only) doing curbside/virtual programs until further notice.
Virtual Writing Journal
I've asked our WBPL Writer's Club members to share some of their writing during this time of social distancing at home. 
Remember that writing is a creative and healthy way to reduce stress and we encourage our reading community to perhaps dabble in some of their very own writing. We hope you enjoy these "quarantine" journals and use it as a way to read and escape into it's many pages! 
Stay safe and well, WBPL Writer's Club
Click this LINK to read our new journal.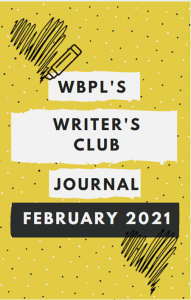 Creative Writing Prompt: March
Attention writers! We will be posting a monthly writing prompt here each month:
Creative Writing Prompt: "Spring Into Writing: Celebrating Women's History Month!"

This month we celebrate Women's History Month and the vital role they have played in American history. Write a poem, short story, or reflection about an important woman in your life; This can be a family member, an ancestor, a role model, or someone famous that you admire.
Remember, there are no boundaries in creative writing! If you have writing (poems, free writing, short stories, etc.), you would like to submit for our virtual journal, please email Nicole Peters at teen.department@wbpl.us.
Writing Resources @ Your Library
---