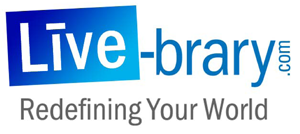 Your online Library account gives you access to many services 24×7 including: viewing your checked out items, ability to renew or sign up for auto-renewal of items, request an item, maintain your reading history and much more!
To access your Library Account online you must have a valid email address in your account. If you do not have an email address in your account please ask for assistance at the Circulation desk.
To access your online Library account:
1. Go to View Your Account.

2. Enter your library barcode or username.

3. Enter your password.
*If you have not established a password yet, you will need to do so now. If you do have an e-mail in your library account, then you will follow these steps:

Click on the Create a Password link.
Type in your library card barcode in the blank box then click Submit.
Go into your e-mail to retrieve the message sent to you by sierra@suffolknet.org. Click the link in the e-mail to make a password.
Enter your barcode once and new *password twice then click Submit.

*Passwords must be at least 8 characters in length, and contain both numbers and letters. Be sure to use letters and numbers only, as special characters and punctuation will not work!