The In Be-Tweens: Grades 4-8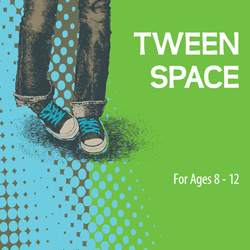 Welcome to our Tween Page! We know you aren't a kid anymore, and slowly making your way towards and/or through middle school. This is a space just for you!
Please check out our summer reading link, ebook suggestions from Live-brary, activities to keep you busy, teen book reviews and more! These "TAG'ed" book reviews are brought to you by our Junior Teen Advisory Group members (grades 6-8) and other members of our West Babylon community who have volunteered and completed our Read & Review forms. If you love to volunteer and attend West Babylon Junior/ Senior High school, visit our Volunteer page to find out more about helping out at your Library!
Check out what's going this month!