The In Be-Tweens: Grades 4-8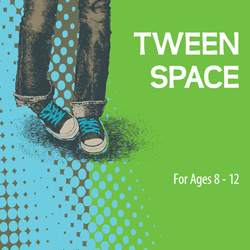 Welcome to our Tween Page! We know you aren't a kid anymore, and slowly making your way towards and/or through middle school. This is a space just for you!
Please check out our upcoming Tween programs, book displays and book reviews! These "TAG'ed" book reviews are brought to you by our Junior Teen Advisory Group members (grades 6-8) and other members of our West Babylon community who have volunteered and completed our Read & Review forms. If you love to volunteer and attend West Babylon Junior/ Senior High school, visit our Volunteer page to find out more about helping out at your Library!

Check out what's going on for the Month of January! 

Featured Programs
TWEEN BLOXELS
Saturday, January 18, 3-4 pm
Have dreams of creating your own video game? Using an iPad, Bloxels, game board and blocks, participants will be learn how to create their own 13-bit layouts, characters, and art! Open to grades 4-7. Registration is underway.
SAILORS VALENTINE WORKSHOP
Thursday, February 13, 6-6:45 pm
Did you know that whalers brought home a special souvenir for their loved ones back home called a Sailor's Valentine? Identify different shells that may have been used to create these beautiful works of art and create a Sailor's Valentine for yourself or a loved one. Open to grades 4-7. Registration begins January 10.
Tween Book Display
BE COOL! READ A BOOK
Be cool but stay warm inside with one of these winter-themed reads!
Tween Reads for Grades 4-8
Tween Book Reviews
<<<<<<<<<<WARNING: MAY CONTAIN SOME SPOILERS!>>>>>>>>>>
White Rose by Kip Wilson, Review by John G.

Summary: Tells the story of Sophie Scholl, a young German college student who challenges the Nazi regime during World War II as part of the White Rose, a non-violent resistance group.
Review: "I like this book because it is about the Nazi resistance in Germany against Adolf Hitler. My favorite part of the book is when Sophie and Cristoph testify against the People's Court, because they insult the judge which I find funny. I would recommend this book to history buffs because it is very historically accurate and it shows that not all Germans were Nazis."

A Long Walk to Water by Linda Sue Park, Review by Richie C.  
Summary: When the Sudanese civil war reaches his village in 1985, eleven-year-old Salva becomes separated from his family and must walk with other Dinka tribe members through southern Sudan, Ethiopia, and Kenya in search of safe haven. Based on the life of Salva Dut, who, after emigrating to America in 1996, began a project to dig water wells in Sudan.
Review: "There were many reasons I loved this book. I loved the tension build up within each chapter and the way you read while on the edge of your seat. Every chapter had something new and unique to offer, which is one of the reasons I enjoyed this novel so much. My favorite part of this book is when Salva is forced to cross the Gilo river. The Gilo is home to strong rip currents and aggressive alligators. Soldiers were firing into the crowd. Salva, brave and courageous, jumped into the river and swam safely across. I would recommend this book to anyone who enjoys studying war. Those interested in recent battles and Sudanese history will learn a ton about the Sudanese civil war while enjoying a novel packed with action and suspense."