The In Be-Tweens: Grades 4-8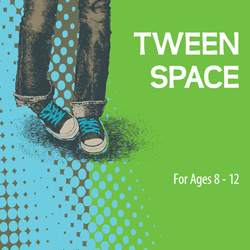 Welcome to our Tween Page! We know you aren't a kid anymore, and slowly making your way towards and/or through middle school. This is a space just for you!
Please check out our upcoming Tween programs, book displays and book reviews! These "TAG'ed" book reviews are brought to you by our Junior Teen Advisory Group members (grades 6-8) and other members of our West Babylon community who have volunteered and completed our Read & Review forms. If you love to volunteer and attend West Babylon Junior/ Senior High school, visit our Volunteer page to find out more about helping out at your Library!

Check out what's going this month!

Virtual Volunteer Opportunities Grades 6-12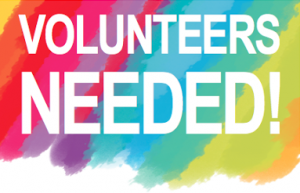 Calling all Tweens! We understand that we are living in unpredictable times and that social distancing has become our current status, that's why our Teen Librarians have developed virtual volunteer opportunities  that you can do at home while practicing safe social distancing! All you need is a computer/tablet/smartphone, an email address and access to the internet/wifi to participate in these fun volunteer opportunities. Participation in any or all of these volunteer opportunities can be emailed to our Teen department: teen.department@wbpl.us. Visit our TEEN VOLUNTEER PAGE today for more info!
Tween Book Display
GET IN THE GAME & READ!
Check out this month's basketball-themed reads!
Brought to you by our Junior Teen Advisory Group.
Our Tween display is located in the Teen Media area of the Library.
Tween Reads for Grades 4-8
Tween Book Reviews
<<<<<<<<<<WARNING: MAY CONTAIN SOME SPOILERS!>>>>>>>>>>
Sisters by Raina Telgemeier, Review by Natalie T.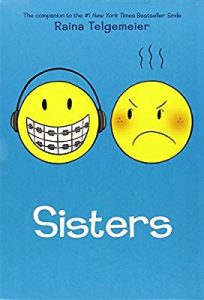 Summary: Raina can't wait to be a big sister. But once Amara is born, things aren't quite how she expected them to be. Amara is cute, but she's also a cranky, grouchy baby, and mostly prefers to play by herself. Their relationship doesn't improve much over the years, but when a baby brother enters the picture and something doesn't seem right between their parents, they realize they must figure out how to get along.
Review: "I like this book because it is a graphic novel and I like the story line. My favorite part of the book is when they are eating dinner the night before the long road trip, it has so much I can relate to. I would recommend this book to middle school girls."


Frozen Charlotte by Alex Bell, Review by Kaitlyn Z.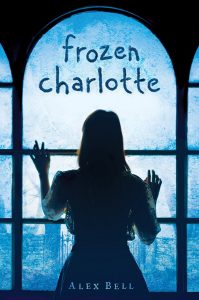 Summary: Dunvegan School for Girls has been closed for many years. Converted into a family home, the teachers and students are long gone. But they left something behind. Sophie arrives at the old schoolhouse to spend the summer with her cousins. Brooding Cameron with his scarred hand, strange Lillias with a fear of bones and Piper, who seems just a bit too good to be true. And then there's her other cousin. The girl with a room full of antique dolls. The girl that shouldn't be there. The girl that died.
Review: "I loved this book because it kept me reading until the end. The stories that explained some character's life or in some cases the cause for the loss of their life. The book made you gasp and the whole story was very interesting and spooky. My favorite part was when the main character and her cousins got out of the burning house. I love this part because the build up was so exciting and they were safe, so it makes you feel relieved. I recommend this book for anyone who likes scary books that keep you reading until the very end. People who like a good scary story."